Informace pro studenty (fotka, abyste mě poznali), seznam publikací a další...
O mně
V současné době se snažím dokončit svůj doktorát na FJFI ČVUT v Praze, což zahrnuje hlavně výzkum v oblasti kvantových sítí a kvantové informace a vedení cvičení z několika předmětů na naší univerzitě.
Na FJFI jsem hrdým členem výzkumné skupiny prof. Jexe, která dále spolupracuje s několika skupinami po světě, z nichž já jsem v kontaktu hlavně s:
Při výuce mám rád drzé studenty a studenty, kteří se nebojí zeptat když jim něco není jasné.
Pravidelně se účastním s kamarády/kolegy konferencí a workshopů...
Studentská konference v Tatrách: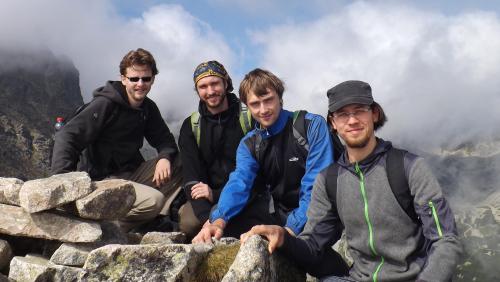 Konference v Erice: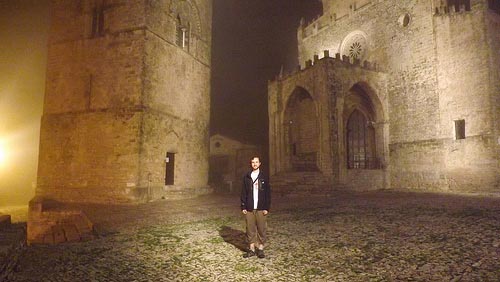 Konference v Londýně: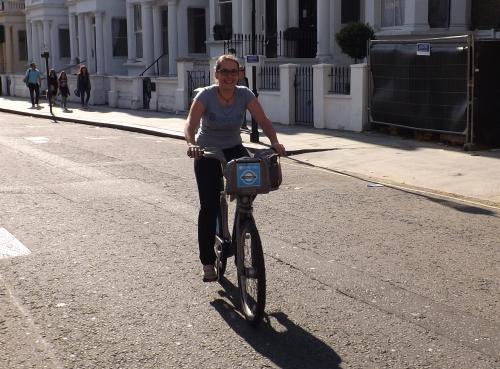 Konference v Bruselu: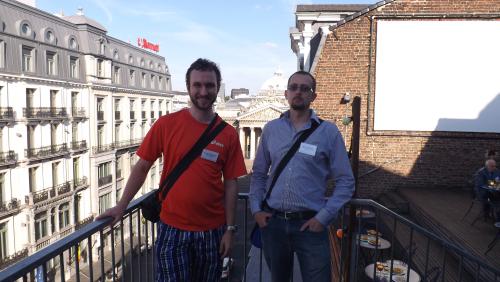 Konference v Austrálii: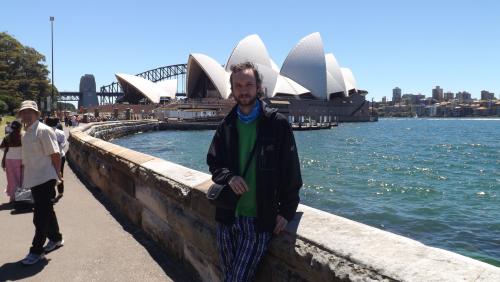 02TSFAcv
Krátký text o vázaných extrémech: zde
V současnosti nemám žádné informace pro studenty termodynamiky.
02KVANcv
V současnosti nemám žádné informace pro studenty kvantovky.
02KVAN2cv
Poznámky k přednášce i cvičení jsem nahrál na wikiskripta.
Přípravný kurz fyziky
Poznámky ke kurzu (Newtonova mechanika II): zde
Publikace
Můj skromný seznam publikací.
H. Frydrych, A. Hoskovec, G. Alber and I. Jex: Selective dynamical decoupling for quantum state transfer, J. Phys. B, 48 025501 (2015).
A. Hoskovec, H. Frydrych, I. Jex and G. Alber: Decoupling Bent Quantum Networks
In: Proceedings of 2014 International Symposium on Information Theory and its Applications (ISITA2014), p. 172-175, ISBN 978-4-88552-292-5 (2014).
Nikolopoulos, G. - Brougham, T. - Hoskovec, A. - Jex, I. Communication in Engineered Quantum Networks
In: Quantum State Transfer and Network Engineering. Heidelberg: Springer, 2014, p. 39-86. ISBN 978-3-642-39936-7.
G. M. Nikolopoulos, A. Hoskovec, and I. Jex. Analysis and minimization of bending losses in discrete quantum networks.
PHYSICAL REVIEW A, 85(6), JUN 21 2012.
Konference
Seznam navštívených konferencí.
2017 (18.9.-22.9.): ECML PKDD 2017, Skopje, Macedonia
2017 (26.6.-30.6.): 24th Central European Workshop on Quantum Optics, DTU Lyngby, Denmark (poster Constructing Two Dimensional Spin Lattices with State Transfer)
2017 (12.6.-16.6.): SYMMETRIES OF DISCRETE SYSTEMS AND PROCESSES, Děčín, Czech Republic (talk Constructing Two Dimensional Spin Lattices with State Transfer)
2017 (21.4.-23.4.): Machine Learning Prague 2017, Prague, Czech Republic
2016 (5.12.-10.12.): Neural Information Processing Systems 2016, Barcelona, Spain
2016 (17.11.-20.11.): Workshop of Quantum Simulation and Quantum Walks 2016 (poster Selective dynamical decoupling for quantum state transfer)
2016 (19.10.-21.10.): International Conference for Young Quantum Information Scientists, Barcelona, Spain (poster Selective dynamical decoupling for quantum state transfer)
2016 (30.5.-3.6.): Doppler Institute-CRM Workshop on the occasion of 80th birthdays of Jiri Patera and Pavel Winternitz, Prague, Czech Republic (talk Quantum State Transfer in one and two dimensions)
2016 (23.4.-24.4.): Machine Learning Prague 2016, Prague, Czech Republic
2015 (16.-18.11.): QSQW2015 — Workshop of Quantum Simulation and Quantum Walks 2015, Yokohama, Japonsko (talk Selective dynamical decoupling for quantum state transfer)
2015 (16.8.-22.8.): 8th Student Colloquium and School on Mathematical Physics, Stará Lesná, Slovakia (příspěvek Practical Decoupling Scheme for Bent Chains)
2014 (26.10.-29.10.): ISITA2014 — the International Symposium on Information Theory and Its Applications, Melbourne, Australia (talk Decoupling Bent Quantum Networks)
2014 (23.7.-27.7.): 21st Central European Workshop on Quantum Optics, Brussels, Belgium (poster Dynamical Decoupling and Bent Networks)
2013 (6.10.-12.10.): Noise Information & Complexity @ Quantum Scale, Erice, Sicily (poster Bending losses in discrete quantum networks)
2013 (30.8.-1.9.): AQuA Student Congress on Quantum Information and Computation, Imperial College, London, UK (poster Bending losses in discrete quantum networks)
2013 (26.8.-29.8.): QuICC Summer School on Quantum Information, Computing and Control, Imperial College, London, UK
2013 (18.-24.8.): 7th Student Colloquium and School on Mathematical Physics, Stará Lesná, Slovakia (příspěvěk Dynamical Decoupling and Bent Networks)
2013 (20.-26.1.): 22nd Student Conference "Winter School on Mathematical Physics", Janské lázně, Czech Republic (příspěvek Differences between Classical and Quantum Computer Operations)
2012 (20.-26.8.): 6th Student Colloquium and School on Mathematical Physics, Stará Lesná, Slovakia (příspěvěk Perfect State Transfer and Bent Networks)
2012 (6.-11.8.): INTERNATIONAL CONGRESS ON MATHEMATICAL PHYSICS ICMP12, Aalborg, Denmark (poster Minimization of Bending Loses in Discrete Quantum Networks)
2012 (20.-26.1.): 21st Student Conference "Winter School on Mathematical Physics", Horní Polubný, Czech Republic (příspěvek Excitation Transfer in Perturbed Networks)
Something went wrong... Unable to load map... Please try to enable javascript